A hurricane in Moldova caused power outages in part of the population and caused destruction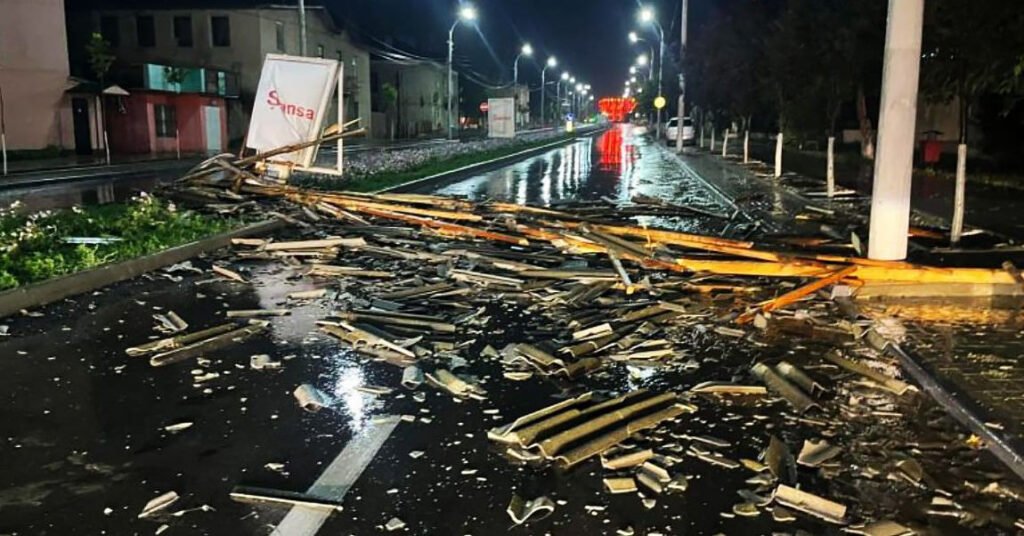 Late in the evening of July 25, Moldova faced extreme weather conditions: hurricane winds and heavy downpours with thunderstorms. These natural phenomena led to power outages in some settlements of the country. Specialized services quickly took measures to eliminate the unpleasant situation.
The official Telegram channel of the Moldovan authorities, "Prima sursă/Prima sursă", urged everyone who faced an emergency situation to call 112 for help.
The worst destruction occurred in the north of Moldova, in the districts of Soroca, Edinet, Glodian, Dondusan, Riscan, Ocnita, Falesti, Balti and Drochia. Local residents were warned not to leave their homes due to the danger created by collapsed trees and broken power lines.
Massive power cuts occurred in some neighborhoods, such as Edinets, Dondusan and Ryskan. Some apartment buildings were damaged and even roofs were torn off. Several trees blocked roads, causing difficulties for car traffic and endangering residents.
In Moldova's capital, Chisinau, cars and infrastructure were also damaged. Many trees fell on cars, and some damaged gas pipelines and electrical wires, leading to temporary power outages.
The Moldovan police are actively assisting the affected citizens and urged everyone to be careful, choose safe places to move and park cars in the conditions of the elements.