Quality of public services and standard of living: Sandu's speech in Causeni district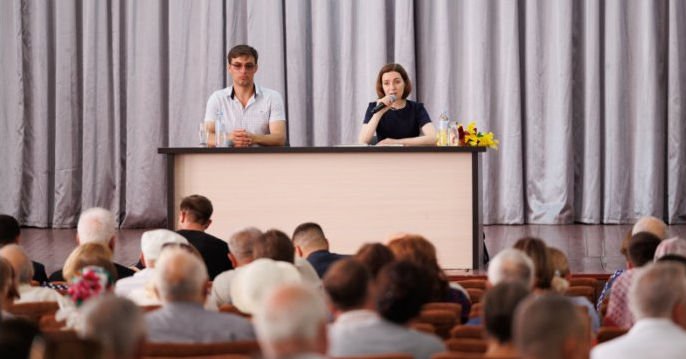 Head of State Maia Sandu recently visited the villages of Opaci and Zaim in Causeni district, where she met with local residents. The visit included projects supported by the national program "European Village", including the expansion of the water supply and sewerage system, as well as other development projects financed by partners.
The President noted that the quality of public services has a direct impact on people's living standards. The opening of a single center for public services in Opaci village allows local residents to receive the necessary documents without having to travel to the district center. Maia Sandu emphasized that by joint efforts at the local and central levels, it is possible to improve the quality of life in every settlement of the country.
During her visit to Causeni, the president also visited a historical monument – the Church of the Assumption of the Mother of God, which is being restored and has the status of a museum. The Government of Moldova, together with the Government of the United States of America, supports the efforts to restore this unique monument of the Eastern Carpathian region, which will soon be included in the national tourist route.